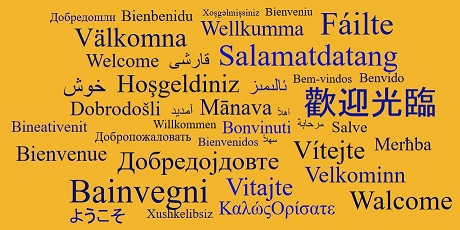 Welcome to the Directorate of International Relations & Erasmus . Our office is glad to serve all incoming and currently enrolled international students for  maintaining their legal status in Turkey, provide support for their residance, and promote their interaction with and integration into the Çankaya Community.
Erasmus+ Incoming Student
If you are an incoming Erasmus+ student/academics wishing to spend a mobility period in Cankaya University do not hesitate to contact with our Erasmus+ Office ( iro@cankaya.edu.tr ) via emial for your questions. Please keep in mind that all incoming international students must be nominated by their home university to our office one semester in advance.
Çankaya University, ERASMUS Participation Identification Code (PIC Number) is 996754929
Important notice !!!
Health Insurance: According to Turkish Law Health Insurance is mandatory in Turkish Universities for International Students. The students are liable to pay approximately 60 $ per month and the University is liable to follow up these procedures on behalf of students.
International Students
If you are an international student wishing the study in Cankaya University, you should visit our Registrar's Office website below for the application form, requirements and deadlines.
Why Çankaya?
Why Çankaya University The main objective of Cankaya University is to train individuals who are equipped with the universal skills of "accessing information" and "making use of accessed information" that are required by the information age that we live in.
The University attributes value to educating those who are knowledgeable and experienced in their related fields and producing dynamic and responsible individuals who care deeply about the needs of their own country and that can easily work within a team and be successful in their professions and the business world with a competitive attitude, as well as training individuals who can maintain a close relationship with the international circles.
It is of great concern for the University that its graduates value artistic, cultural and historical values while maintaining a toughtful approach to the protection of the environment. By obtaining a university degree at Çankaya University, graduates will have the chance of being educated in a learning environment where the medium of instruction is totally English, · The physcial and systematic infrastructure in which the synthesis of three basic notions, "education", "research" and "culture", forming the university concept, ·
Education programs in accordance with the international standards  367 academic,182 administrative staff (549 in total) who work with dedication by giving the human factor utmost importance, · The opportunity of following the courses in small classes together with the chance of active participation in activities, · Modern laborataries which have been designed according to the latest technological developments, The opportunity of building up one-to-one communication with instructors or lecturers in a genuine education and discussion environment supported by various social activities. ·
The chance of being educated for one or two semesters with ERASMUS + Program;  Ease of transportation with service busses to Çankaya University Campus that is away from the noise and ,about 29 km from the city center.·The joy of welcoming the spring season with the Spring Fest at Cankaya University campus, · A warm, cosy university setting in nature surrounded by safeness, peace, and quiet in Ankara
 Graduate School of Natural and Applied Sciences
Graduate School of Social Sciences
Adress:
Common Usage Area
Central Campus, Yukariyurtcu Mah.
Mimar Sinan Street No:4     06790
Etimesgut
ANKARA
TURKEY